Details

Created: January 14, 2016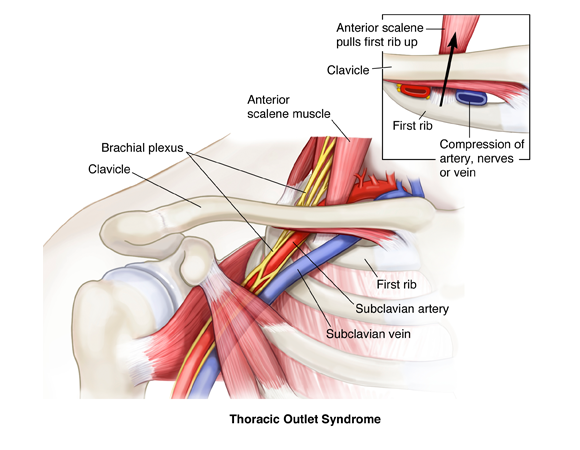 When it comes to several of the common conditions treated by a vascular surgeon, most people are familiar with things such as varicose veins and aneurysms. However, as with any medical profession, we treat an assortment of lesser-known ailments that still warrant attention.
Thoracic outlet syndrome (TOS) is a grouping of disorders that occurs when the nerves and/or blood vessels in the lower neck and upper chest area are compressed or injured, or simply become irritated over time.