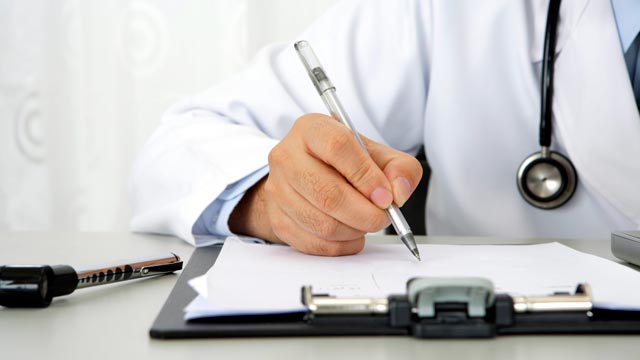 If you've been diagnosed with a potentially serious health issue such as an aneurysm, atherosclerosis, or peripheral arterial disease (PAD), chances are good that you'll be referred to a vascular surgeon who can help you make the right choice for your circumstance. However, if you've noticed symptoms of varicose or spider veins but have yet to speak to a healthcare provider, you may wonder when you should reach out to someone for treatment.
While your general practitioner may indicate that further action is necessary, it's important to realize that vascular issues need to be cared for by a board certified vascular surgeon. Just as a cardiac surgeons specialize in all things related to the heart, vascular surgeons specialize in all things related to the circulatory system.
Therefore, if you've found yourself contemplating whether an appointment is even necessary, take some time to ask yourself the following questions.
HAVE MY VEINS CHANGED? Venous disease is generally progressive and can lead to a myriad of health issues, so the first thing you need to consider is whether you've noticed a significant change in the appearance of your veins. For the most part, we fail to notice our veins on a regular basis because they remain hidden beneath our skin. However, if they've begun to bulge above the skin's surface (especially in the legs), it may be time to make an appointment with a vascular surgeon.
DO I HAVE OTHER SYMPTOMS? While spider veins tend to be more cosmetic than anything else, any form of abnormal veins can lead to physical symptoms that may include swelling, throbbing, pain, restlessness, heaviness, fatigue, itching, and in some cases, skin ulcerations of the legs. While each individual is different, the majority of people suffering from abnormal veins find that their symptoms increase when standing or sitting for long periods of time.
DOES CONSERVATIVE TREATMENT HELP? Some individuals may find that they are able to manage their symptoms with conservative at-home treatment methods—i.e. compression stockings, elevation of the legs, and regular exercise. However, while things like weight loss may also go a long way towards making your condition better, if your abnormal veins are still bothering you, it may be time to consider the services of a vascular surgeon.
ARE YOU OPEN TO MINIMALLY INVASIVE SURGICAL OPTIONS? Although conservative treatments may be enough for some patients, for those whose conditions that warrant further care, vein procedures may be an extremely effective option. For patients with spider or varicose veins, some of the most common treatments include laser ablation, sclerotherapy, micro-phlebectomy, and non-thermal ablation, all of which can be performed simply and in the office.
Each of these options are not only minimally invasive, but carry very few risks and include limited downtime and discomfort.
CONCLUSION
At the end of the day, treatment for any sort of vascular abnormality varies depending upon the individual and the severity of the condition. Here at the Vascular Institute of Atlanta, we pride ourselves in working closely with our patients' primary care physicians so that we are able to offer personalized treatment plans that effectively deal with the problem.
If you've asked yourself the above questions and are ready to see a vascular surgeon who can help you feel better, be healthier, and live longer, please schedule an appointment with our office at 470-355-3053 or visit our website at www.AtlVascular.com.
Dr. Joseph J. Ricotta II MD, MS, FACS
Vascular Institute of Atlanta
www.AtlVascular.com
470-355-3053