Congratulations to Joseph J. Ricotta MD, MS, DFSVS, FACS, National Medical Director, Vascular Surgery and Endovascular Therapy at Tenet Healthcare and his team for performing the first peripheral lower extremity case in southern Palm Beach County using the Shockwave Medical, Inc.
Dr. Ricotta is the first Vascular Surgeon in Palm Beach County to use Shockwave IVL and he performed the first Common Femoral Artery IVL case in Palm Beach County.
Delray Medical Center is now offering an enhanced treatment option for patients with peripheral artery disease. The technology, intravascular lithotripsy (IVL), uses sonic pressure waves, or shockwaves, to break up hardened, bone-like calcium blockages in the arterial wall of the lower extremities so that vessels can be expanded and blood flow restored.
PAD affects more than 8 million people age 40 and older in the United States and can cause significant pain, limited mobility, and potentially lead to surgery or even amputation as a result of the restricted blood flow to legs and feet. The disease is caused by plaque buildup that reduces the flow of blood in peripheral arteries—the blood vessels that carry blood away from the heart to other parts of the body.
Over time, plaque buildup turns into bone-like calcification within the arterial wall. The calcium's hardened structure restricts normal vessel movement and makes the rigid vascular tissue resistant to traditional balloon therapies that have been designed to compress the plaque within the vessel wall to restore normal blood flow. For these reasons, the presence of calcium increases the complexity of most cases and decreases the effectiveness of most treatments.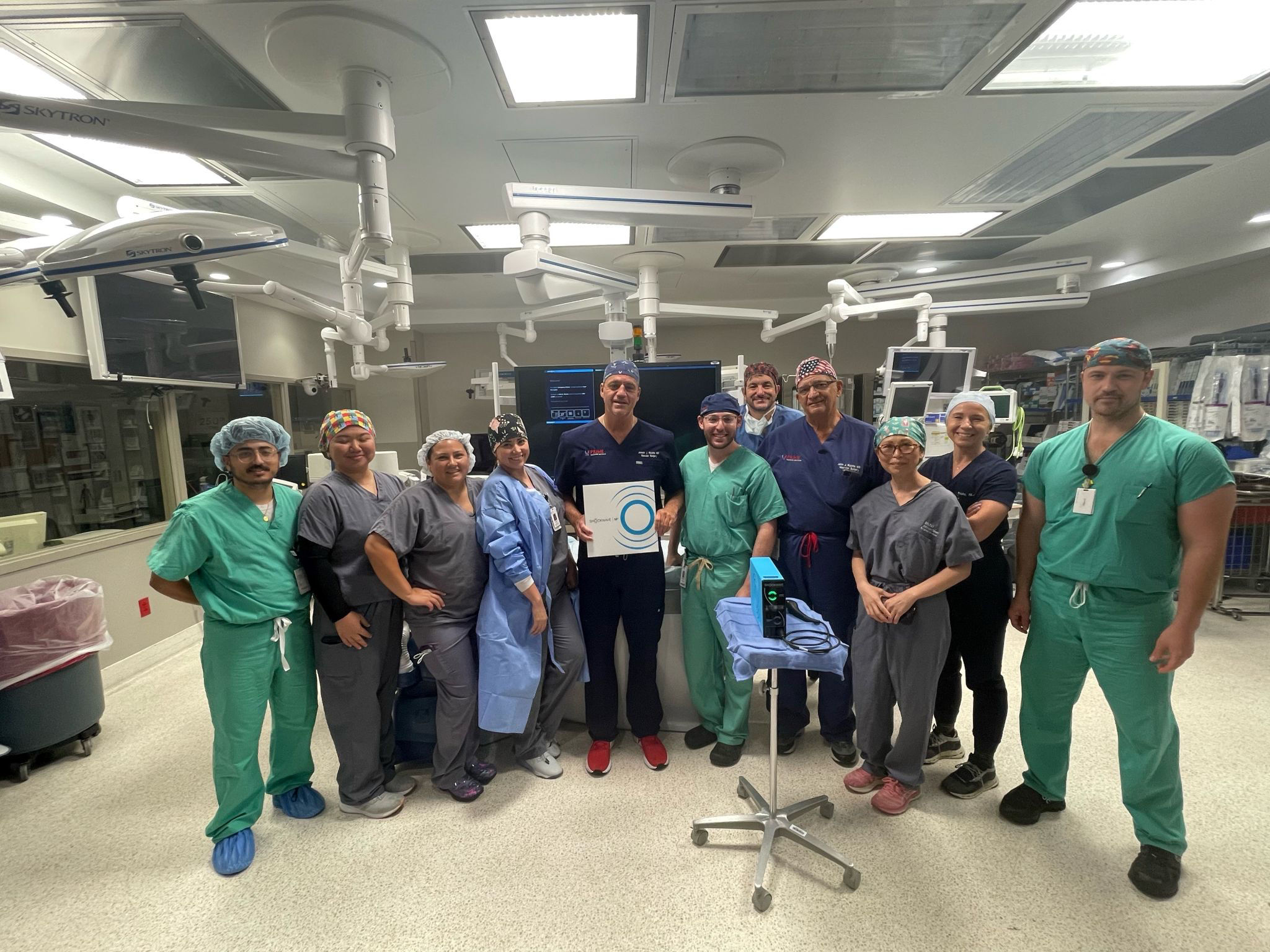 Intravascular Lithotripsy uses a small generator to produce therapeutic sonic pressure waves from a catheter that is threaded through vascular system to the site of the blockage. The pressure waves are inherently tissue-selective, passing through the soft vascular tissue, preferentially disrupting the hardened calcified plaque inside the vessel wall by creating a series of micro-fractures.
After the calcium has been modified, the vessel can be expanded using a low pressure balloon, thereby enabling even historically challenging PAD patients to be treated effectively with minimal injury to the vessel.